Show me your book recommendations!


"... those who tolerate a complete break between their convictions and their lives, and still believe that they have convictions. To them -either their ideals or their lives are worthless- and usually both."
Quote, p206 from Ayn Rand, "The Early Ayn Rand", in the introduction to the essay "Ideal", which she wrote in the early thirties.

dotzel.net/mprcrachet web site

Le Crachet (2919m), depart Col de Vars (2108m)

Mountain Picture Ring

"In her journal of this period, Miss Rand also singles out religion as the main cause of men's lack of integrity. ... preaching sacrifice as an ideal, religion, no matter what its intentions, systematically inculcates hypocrisy: it teaches men that achieving values is low ('selfish'), but that giving them up is noble. 'Giving them up,' in practice, means betraying them."
Quote from the editor's notes to the essay "Ideal" in Ayn Rand, "The Early Ayn Rand".

Here is a list of other available domain names: nice for a price
---
Le Crachet (2919m), depart Col de Vars (2108m)
Alpes de Haute Provence, Haute Ubaye, France. Une sortie avec ski de randonnée debut Avril 2000.
All photos copyright © (1998-2000) by gd@zel.org; published with authorization of the author.
---
Links
Internal links:
Photos de la Petite Séolane (2854m) in summer.
Depart aux Besses (1550m) au dessus de Meolans-Revel, par le Col de Séolane (2273m), dénivelée total 1300m, Aout 2000, Ubaye, Alpes de Haute Provence, France.
External links:
Mountain Picture Webring Navigator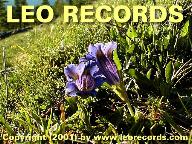 LEO RECORDS Music for the Inquiring Mind and the Passionate Heart
Last revised: 15-May-2006
Copyright © (1999-2006) text and images by www.obula.com
Disclaimer: The banner advertisement at the top of this page is dynamically inserted by the web-site hosting service; the banner image content and the URL it refers to is outside the responsibility of dotzel.net. All information provided are subject to chance without notice. Use at your own risk. The description of the photos and any other text are to be taken as working papers and personal rather than organizational statements and do not reflect any opinion of dotzel.net.
(Francais) dotzel.net ne fournit aucune garantie d'aucune sorte, explicite ou implicite, concernant les informations fournis. Photos non contractuelles.
(Deutsch) Alle Angaben ohne Gewähr! Benutzung auf eigene Gefahr.

© Copyright (2001) by www.otolo.com/webworx